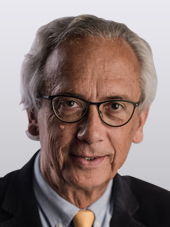 Bonaventura Clotet
IrsiCaixa AIDS Research Institute. Badalona, Spain.
Bonaventura Clotet specialized in Internal Medicine and Infectious Diseases and obtained his PhD in Medical Sciences. Director of the IrsiCaixa AIDS Research Institute. He is also President of the Fight AIDS Foundation. He is co-director of HIVACAT, the Catalan project for the development of an AIDS vaccine. Director of the Master in AIDS Pathogenesis and Treatment (Universitat Autònoma de Barcelona) from 2011 to 2016. Dr. Clotet is a member of the steering committee of the EuroSIDA Scientific Advisory Board and director of the Chair of AIDS and Related Diseases at the Universitat de Vic (UVic). He was awarded by the Catalan Government with the Josep Trueta medal to Sanitary Merit for his contributions to the research in the HIV field. He also received the Creu de Sant Jordi for being one of the most internationally renowned HIV researchers.
Dr. Clotet has created 2 spin-offs from IrsiCaixa: AELIX Therapeutics, for the development of a HIV therapeutic vaccine, and AlbaJuna Therapeutics, for the development of immunoglobulins to cure and prevent HIV. He has published more than 700 papers in international journals (Impact factor: >5.000 // H-index: 81).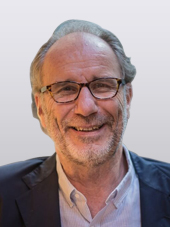 Francisco Guarner
Vall d'Hebron Research Institute. Barcelona, Spain.
Dr. Francisco Guarner graduated in Medicine at the University of Barcelona in 1973, trained Gastroenterology and Hepatology at Hospital Clinic (Barcelona); obtained PhD degree at University of Navarra (Spain). He was Research Fellow at Royal Free Hospital (London, UK), King's College Hospital (London, UK), and Wellcome Research Laboratories (Beckenham, UK). He is Consultant of Gastroenterology at Teknon Medical Centre (Barcelona, Spain). Member of the Steering Committee of the International Human Microbiome Consortium (www.human-microbiome.org), past member of the Board of Directors on the International Scientific Association for Probiotics and Prebiotics (www.isapp.net), past-president of the Board of the Spanish Society for Probiotics and Prebiotics (www.sepyp.es), Member of the Guidelines Committee of World Gastroenterology Organisation (www.worlgastroenterology.org), and co-author of 335 publications on original research or reviews (Web of Science); holds an h-index of 65.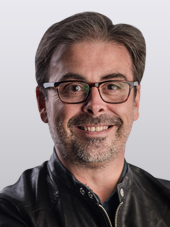 Roger Paredes
IrsiCaixa AIDS Research Institute. Badalona, Spain.
Roger Paredes obtained an MD, PhD degree in Medicine and Surgery from the Autonomous University of Barcelona (UAB). He specialised in HIV resistance at the Brigham & Women's Hospital in Boston and Harvard Medical School, being funded by a post-doctoral scholarship from "la Caixa". He has demonstrated the clinical utility of new methods of sequencing HIV in both high- and low-income countries. He is Head of the Infectious Diseases Service at the Germans Trias i Pujol University Hospital. He is also a member of the WHO HIV Drug Resistance Strategy (ResNet) Steering Committee and of the International Antiviral Society-USA, which publishes an international annual update of drug resistance mutations in HIV-1. He is co-author of the Rega algorithm for interpreting resistance to antiretrovirals and is a virologist for the EuroSIDA European cohort. His group has led pioneering research into the role of the gut microbiome in the pathogenesis of HIV infection and chronic inflammation. He combines his research with a senior medical appointment at the HIV unit of the Germans Trias i Pujol University Hospital (Badalona).