This 2023 edition of The Barcelona Debates on the Human Microbiome is possible thanks to the generous support of the following entity: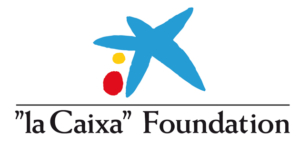 "la Caixa" Foundation: more than 30 years promoting research
"la Caixa" Foundation has been promoting excellent research for more than 30 years. Over the course of the past three decades, the Foundation has devoted more than 400 million euros to 490 research projects. Among many strategic initiatives, "la Caixa" Foundation set up IrsiCaixa (1995) in cooperation with the Catalan government and has awarded more than 5,000 excellence fellowships to promote the training of young students and researchers at the best universities and research centres all over the world, as well as funding 1,700 clinical trials for new treatments against cancer, AIDS, malaria, etc. and launching a new call for proposals for biomedical research projects in Spain and Portugal. These are just some of a large number of initiatives that support knowledge, research and innovation.
More info: fundacionlacaixa.org

IrsiCaixa works on the study of HIV and microbiome in the framework of MISTRAL, an EU-funded project coordinated by the institution aiming to decipher the role of the microbiome on HIV pathogenesis and cure. The project brings together a team of world-class HIV and microbiome researchers to study the relationship between these two scientific fields. MISTRAL ultimately aims to identify biomarkers to underpin the development of interventions that mitigate HIV infection and that enhance response to vaccines and therapies. The MISTRAL project will include an open-access database to support inpatient screening and stratification and a cloud-based tool to facilitate microbiome interpretation in research and clinical settings. At the same time, the project's research team carries out a great dissemination task with the participation and organisation of congresses, such as The Barcelona Debates on the Human Microbiome 2023.

This project has received funding from the European Union's Horizon 2020 research and innovation programme under grant agreement No 847943