This 2019 edition of The Barcelona Debates on the Human Microbiome is possible thanks to the generous support of the following entities: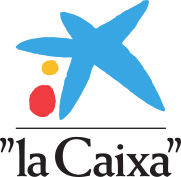 "la Caixa" Banking Foundation: more than 30 years promoting research
"la Caixa" Banking Foundation has been promoting research of excellence for more than 30 years. Over the course of the last three decades, the Foundation has devoted more than 400 million euros to 490 research projects; founded IrsiCaixa (1995), in cooperation with the Catalan Government; awarded 4,771 excellence scholarships to promote the training of young people at around one hundred Spanish universities and research centres; funded 1,700 clinical trials of new treatments for patients with cancer, AIDS, malaria, etc.; and launched a new call for proposals for biomedical research projects in Spain and Portugal.
Looking to the future, "la Caixa" Banking Foundation's commitment to promoting people's health and wellbeing continues, and the 2016 2019 Strategic Plan 2016-2019 intensifies this support by tripling the budget devoted to research, taking it to 90 million euros in 2019. As a result, the overall budget will increase to 520 million euros this year, an effort that makes the Foundation the second-most important in Europe and the third in the world in terms of philanthropy.
More info: obrasocial.lacaixa.es

For more than a century, MSD, a leading global biopharmaceutical company, has been inventing for life, bringing forward medicines and vaccines for the world's most challenging diseases. MSD is a trade name of Merck & Co., Inc., with headquarters in Kenilworth, New Jersey, U.S.A. Through our prescription medicines, vaccines, biologic therapies, and animal health products, we work with customers and operate in more than 140 countries to deliver innovative health solutions. We also demonstrate our commitment to increasing access to health care through far-reaching policies, programs, and partnerships. Today, MSD continues to be at the forefront of research to advance the prevention and treatment of diseases that threaten people and communities around the world – including cancer, cardiometabolic diseases, emerging animal diseases, Alzheimer's disease and infectious diseases including HIV and Ebola. For more information, visit www.msd.com and connect with us on Twitter, LinkedIn, and YouTube.
More info: www.msd.com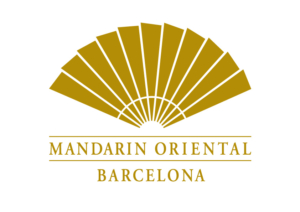 Mandarin Oriental Hotel Group is the award-winning owner and operator of some of the most luxurious hotels, resorts and residences located in prime destinations around the world. Increasingly recognized for creating some of the world's most sought-after properties, the Group provides 21st-century luxury with oriental charm. Above all, Mandarin Oriental is renowned for creating unique hotels through distinctive design and a strong sense of place, luxury hotels right for their time and place. The Group regularly receives international recognition and awards for quality management and legendary service hospitality.
More info: www.mandarinoriental.com/barcelona/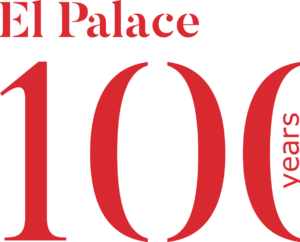 Built in 1919 as the result of a combined project by the Barcelona politician Francesc Cambó and the Swiss hotelier César Ritz, El Palace has fascinated both locals and visitors since it opened thanks to the architectural treasures it houses. It is a living symbol of the luxury and glamour that marked an important period in the history of the city of Barcelona, the 1920s. The typical design of that era, which originated in the Belle Époque and has been adapted to the highest modern hotel standards, is today the hotel's most distinguishing feature. Salvador Dalí, Xavier Cugat, Elton John, Frank Sinatra, Paul McCartney, Camilo José Cela and many other renowned and influential guests have, during the last century, felt at home in the hotel thanks to its elegance, sophistication and prestige.
El Palace Barcelona 5*GL can be found at the crossroads of carrer Roger de Llúria and Gran Via de les Corts Catalanes, in the heart of the Eixample, the most central and renowned neighborhood of Barcelona. Located at only steps away from Passeig de Gràcia, the zone around the hotel offers a great variety of restaurants, theatres, and boulevards in an excellent shopping area where you'll find the most exclusive and luxury brands.
More info: www.hotelpalacebarcelona.com