The Coordinators and the Scientific and Organizing Committee would like to thank all invited speakers and attendees for their valuable contributions, remarks and the positive feedback we received and we would like to thank our supporters La Caixa,  MSD, Mandarin Oriental Barcelona and El Palace for making this event possible.
We look forward to the next edition of the workshop, stay tunned by suscribing into our mailing list below!
The Barcelona Debates on the Human Microbiome 2019. From Microbes to Medicines
Dates: Thursday 20th and Friday 21st June 2019

Place: CosmoCaixa – Isaac Newton, 26. Barcelona
Our body has millions of microbes, referred to generally as our microbiome or microbiota. More than 99% of "our" genetic information comes from information contained in the millions of microbes that inhabit our bodies. Understanding human-microbiome and how it can be modulated is a challenge and a great opportunity as it exerts an enormous influence on our health. With the participation of leading investigators in human microbiome research, "The 2019 Barcelona Debates on the Human Microbiome. From Microbes to Medicines" will discuss the more recent studies on the complex human-microbiome relationship, how the microbiome can influence in improving the health and well-being and explore future research areas on this promising field. Organized by IrsiCaixa and with the collaboration of the most prominent Catalan and Spanish institutions working in this area, the 2-day meeting brings together international leading-edge and has become a meeting of reference, celebrating its fifth edition.
We look forward to seeing you in the 2019 meeting taking place the 20th and 21st june in CosmoCaixa Barcelona!
Last year's edition of The Barcelona Debates on the Human Microbiome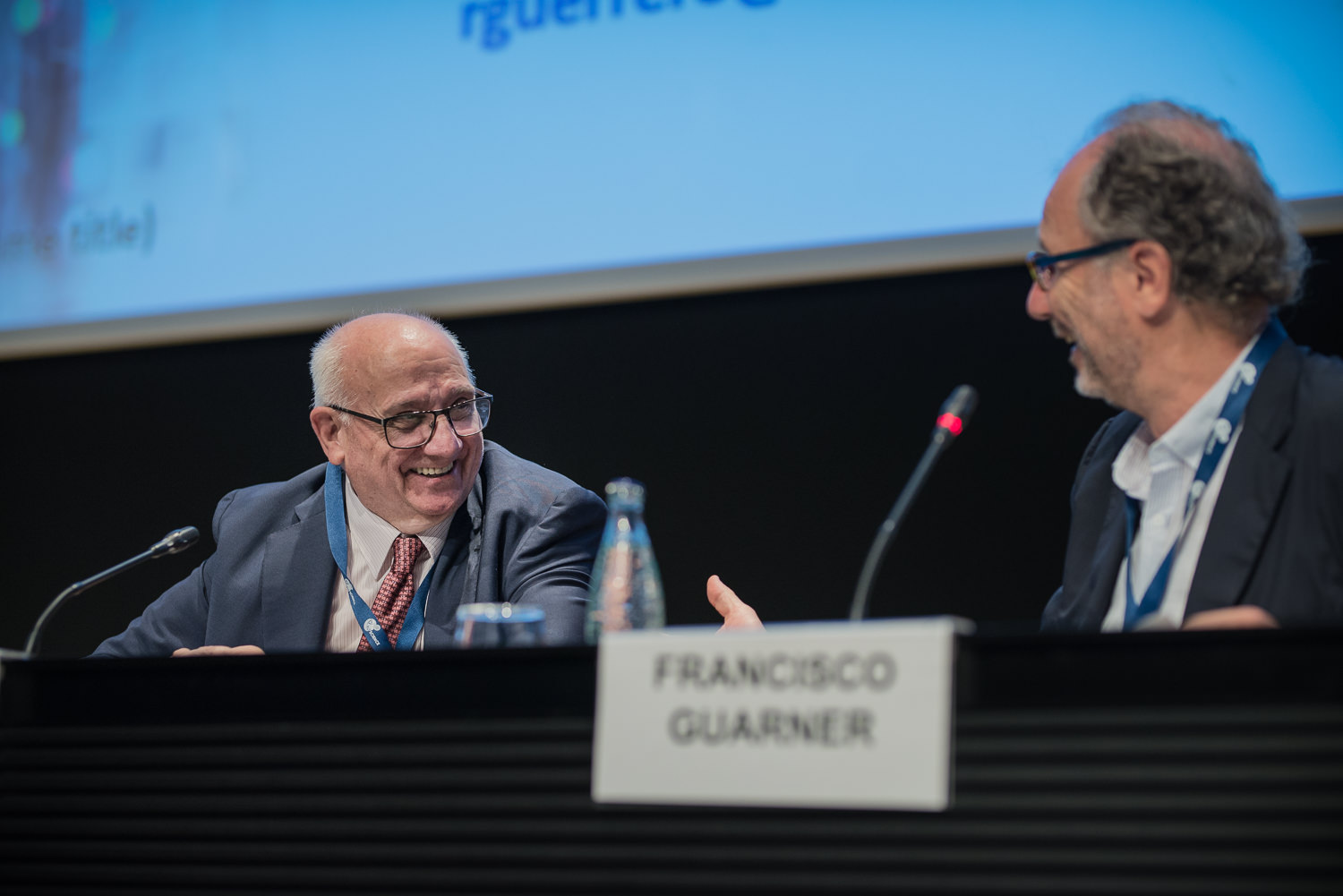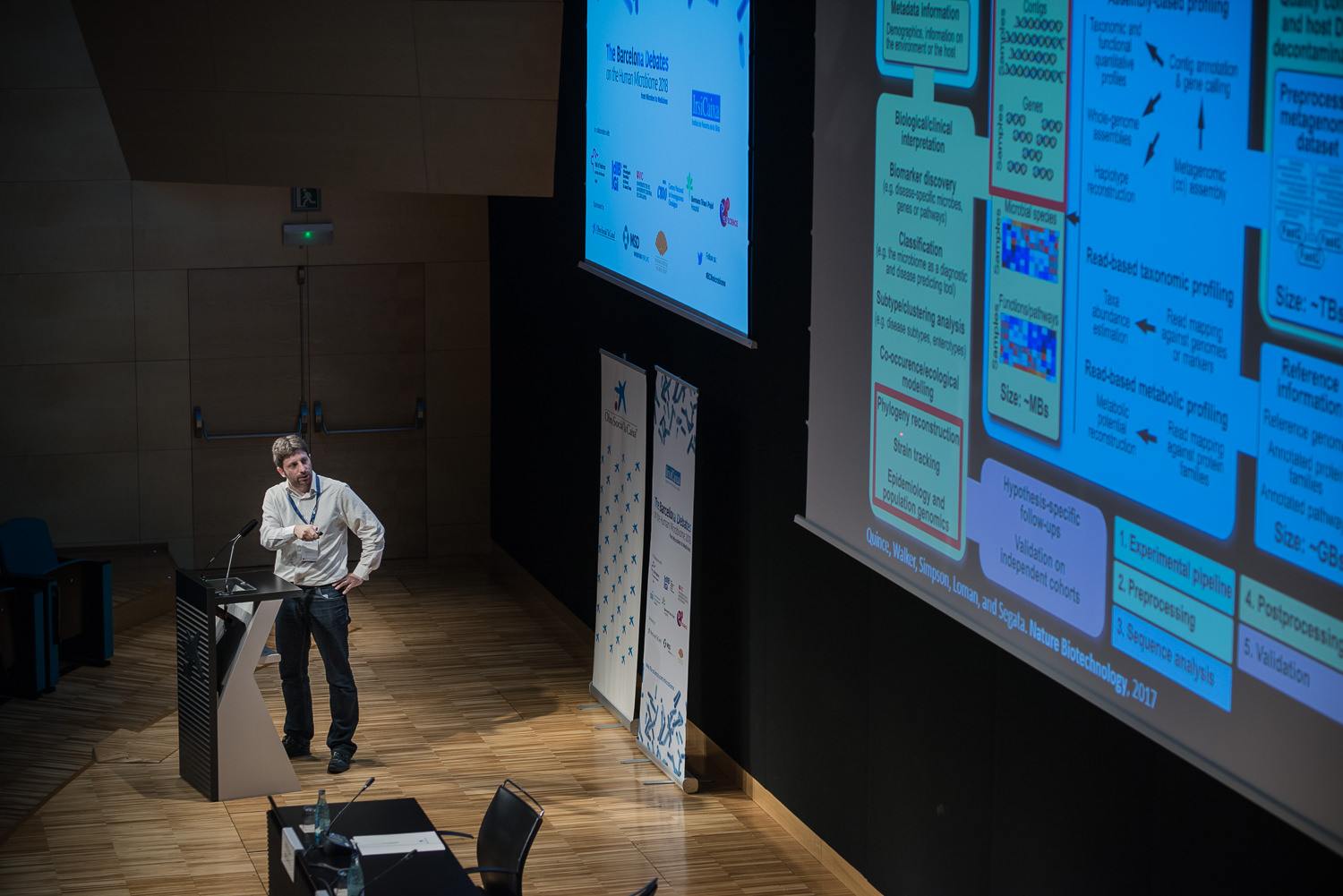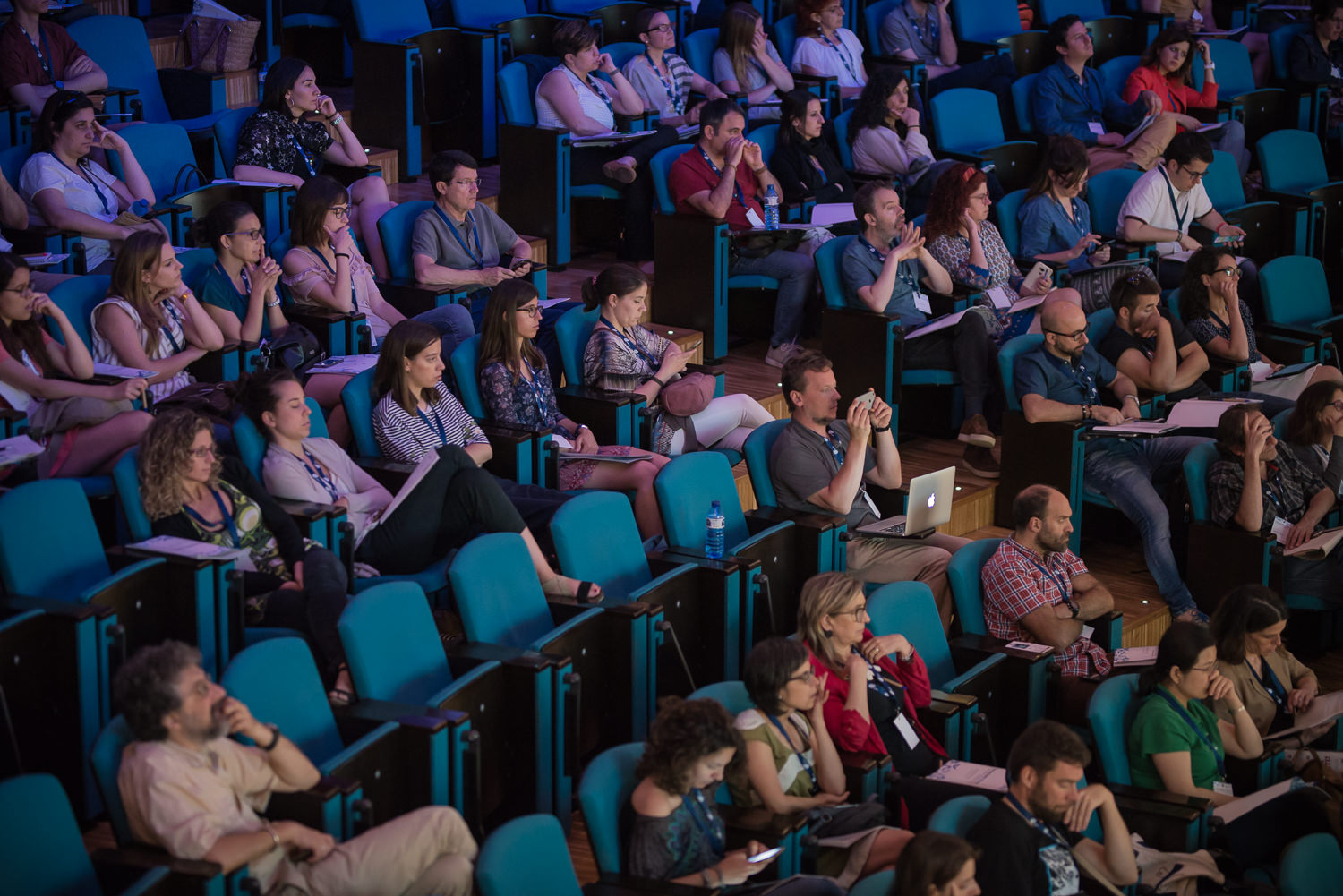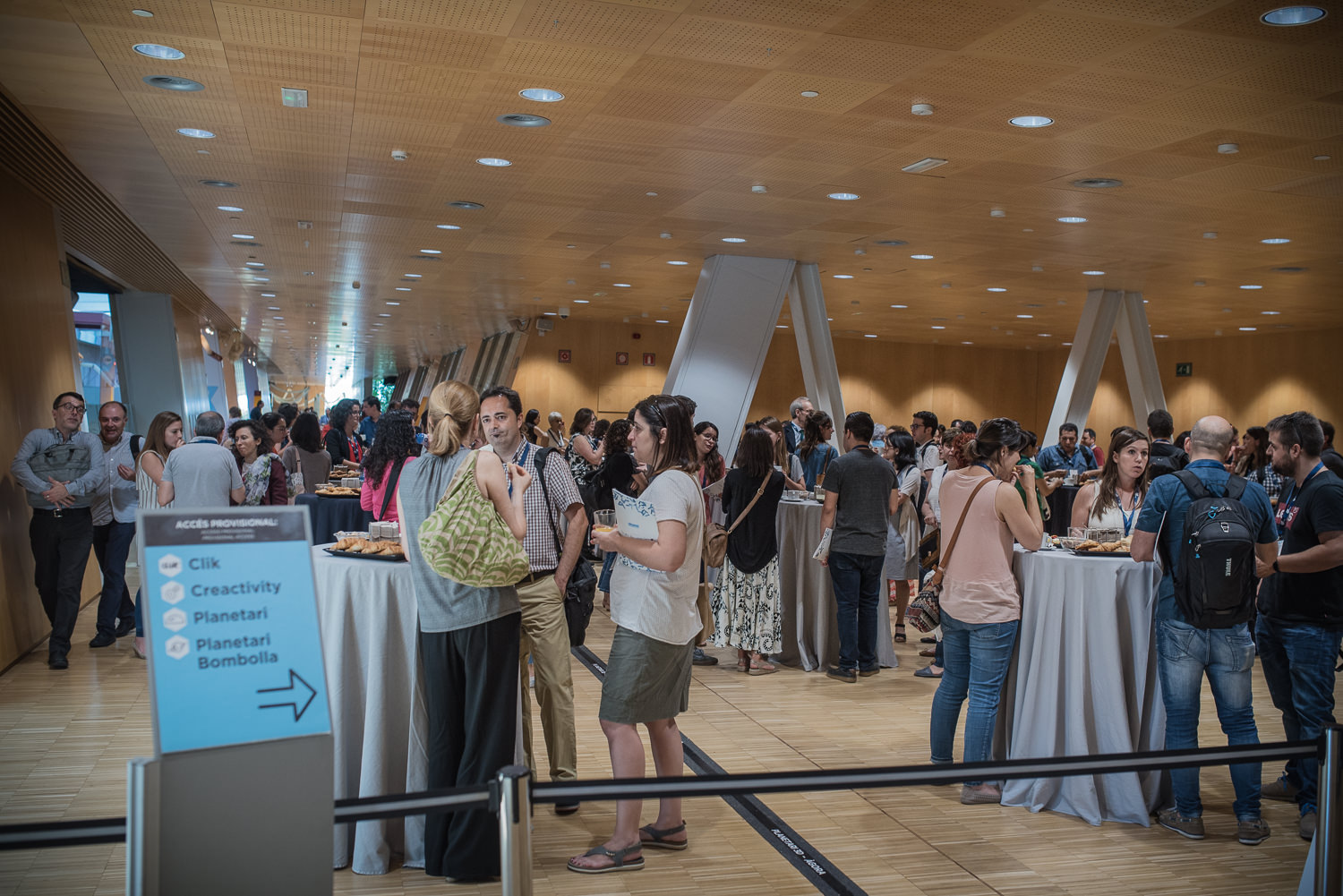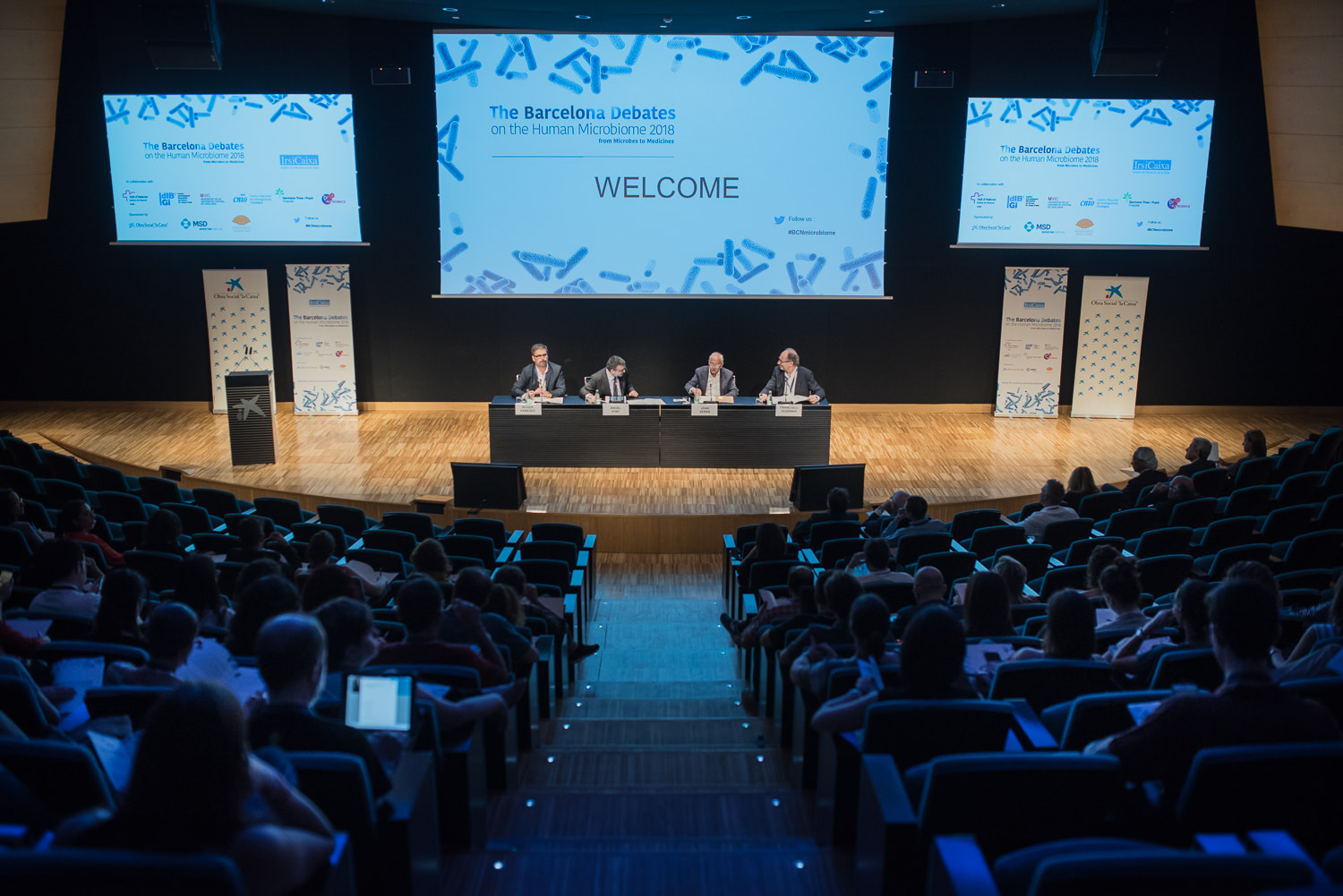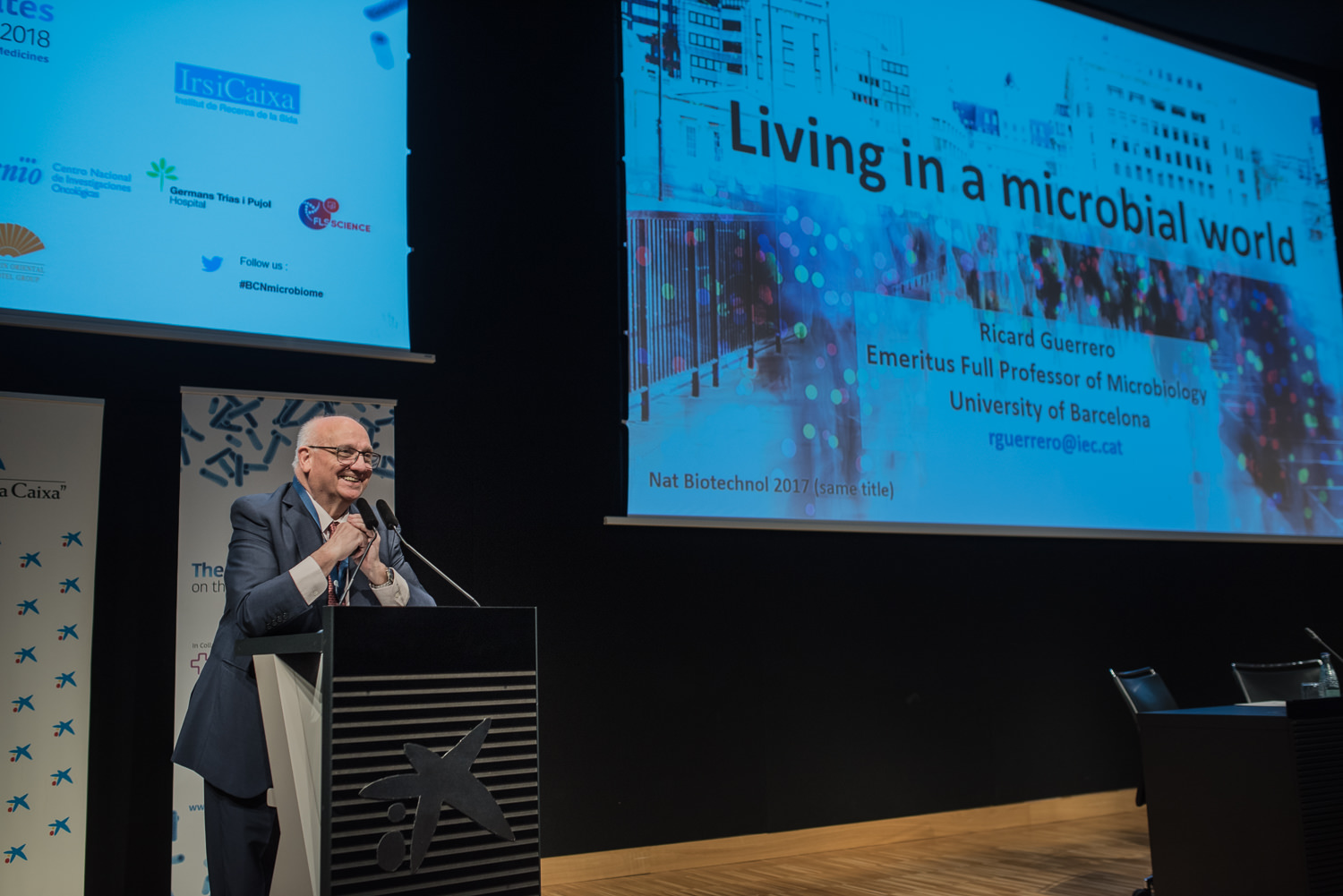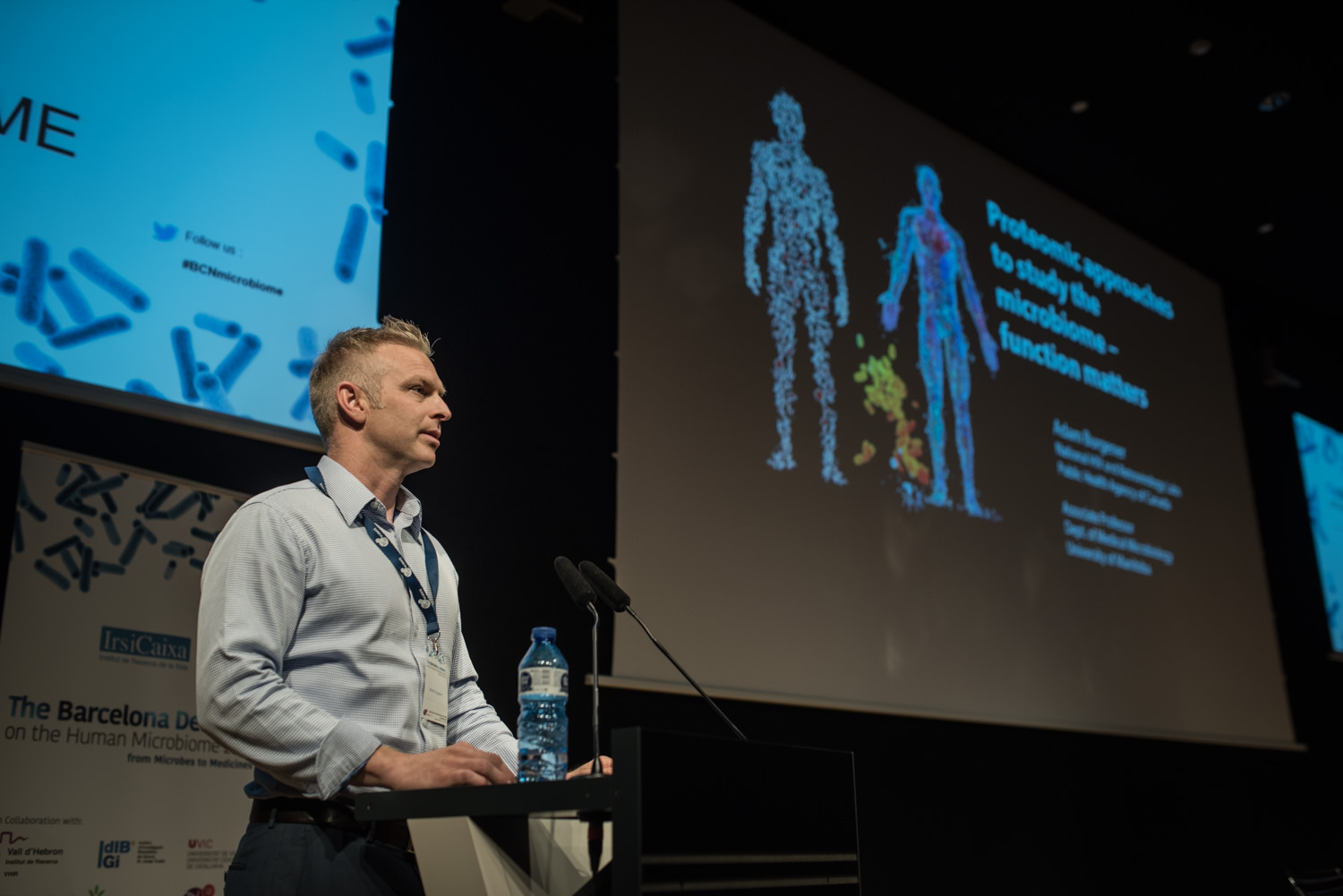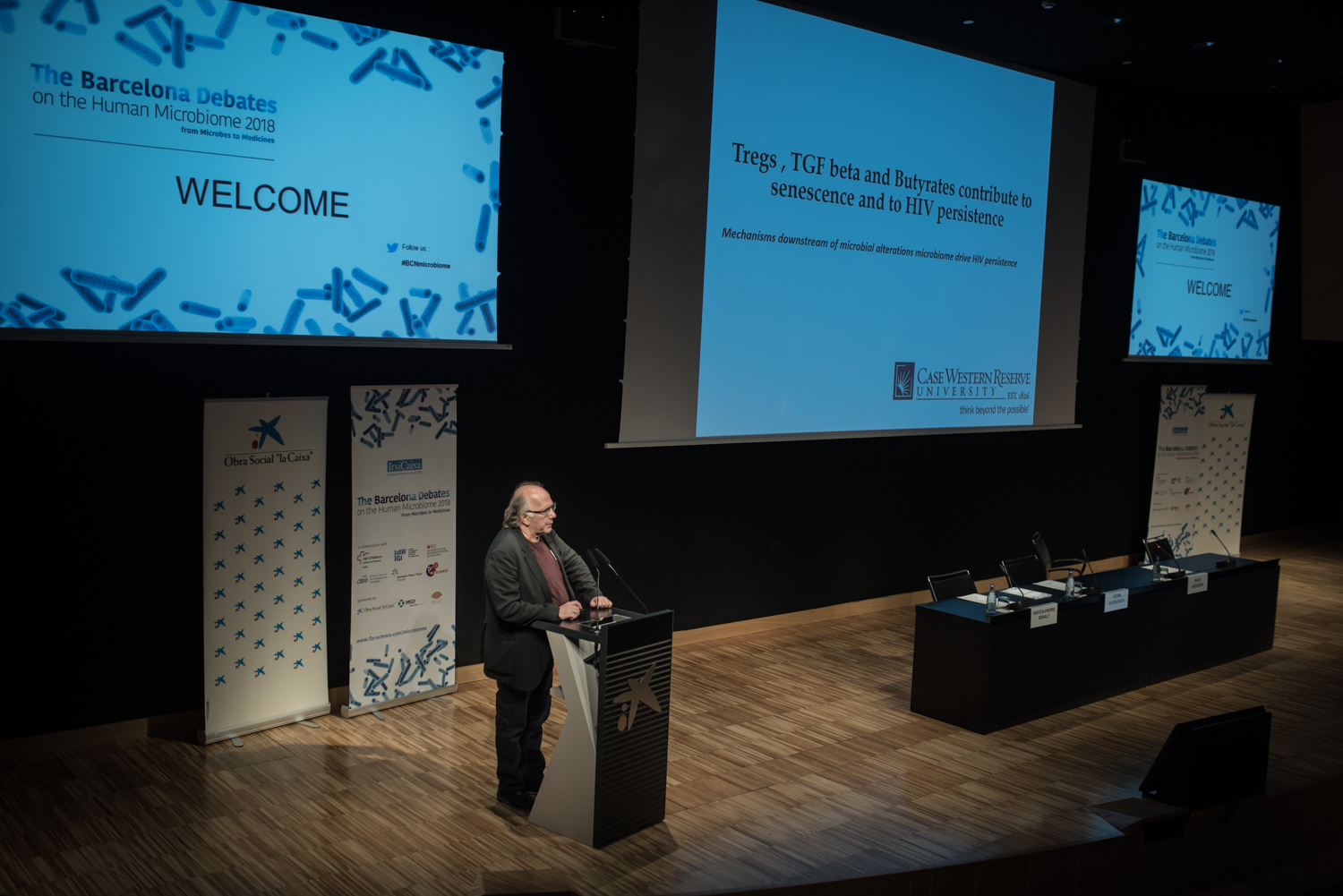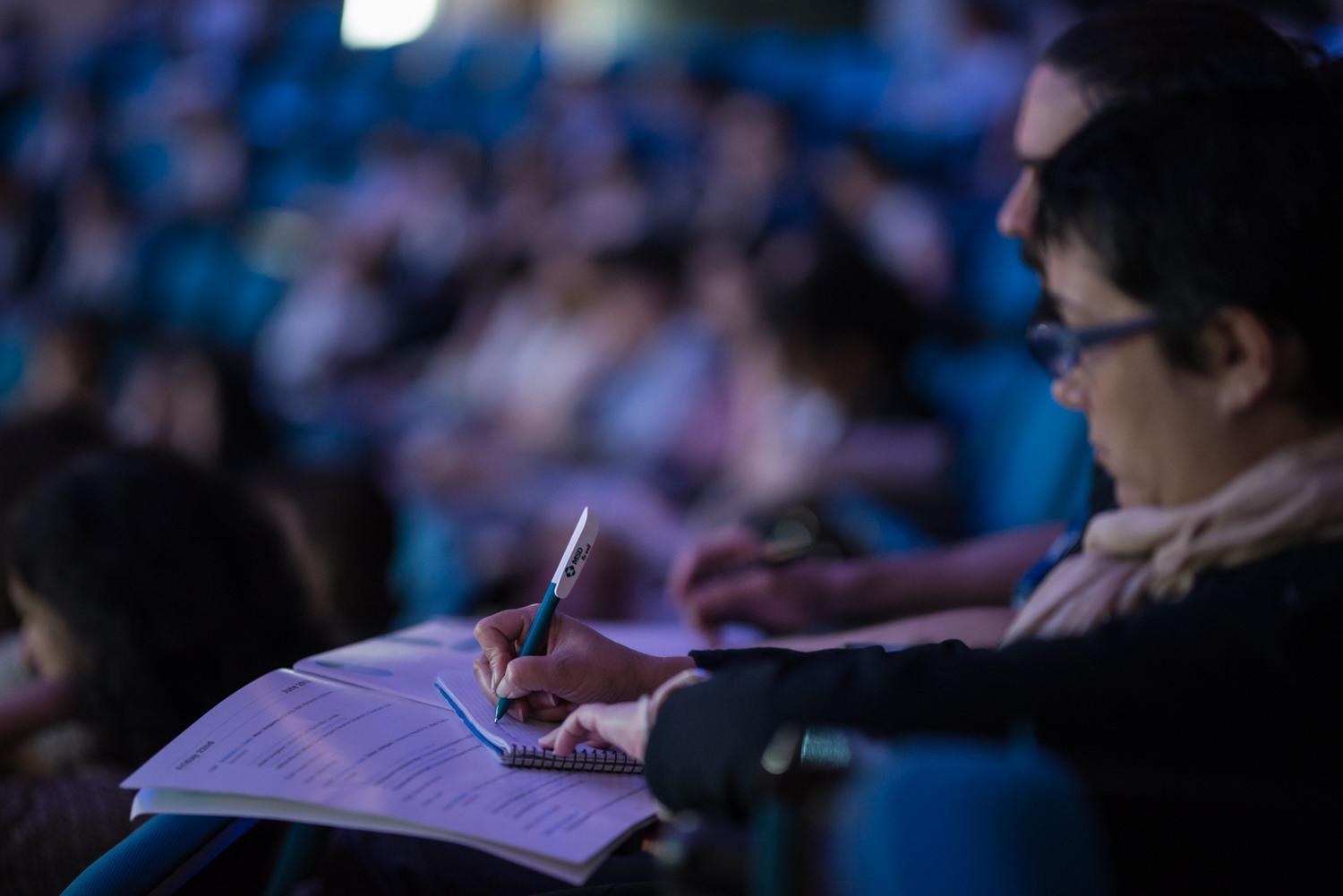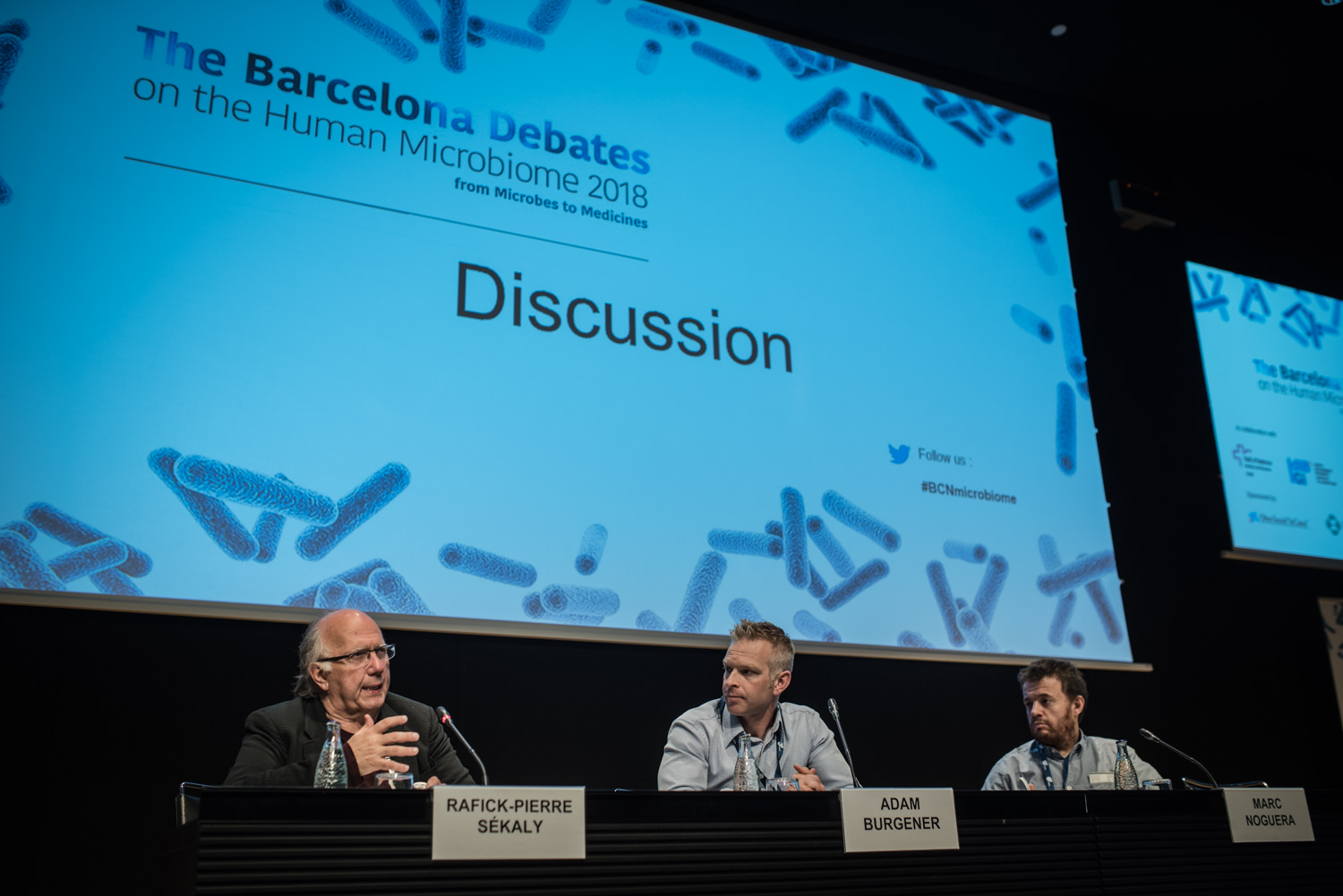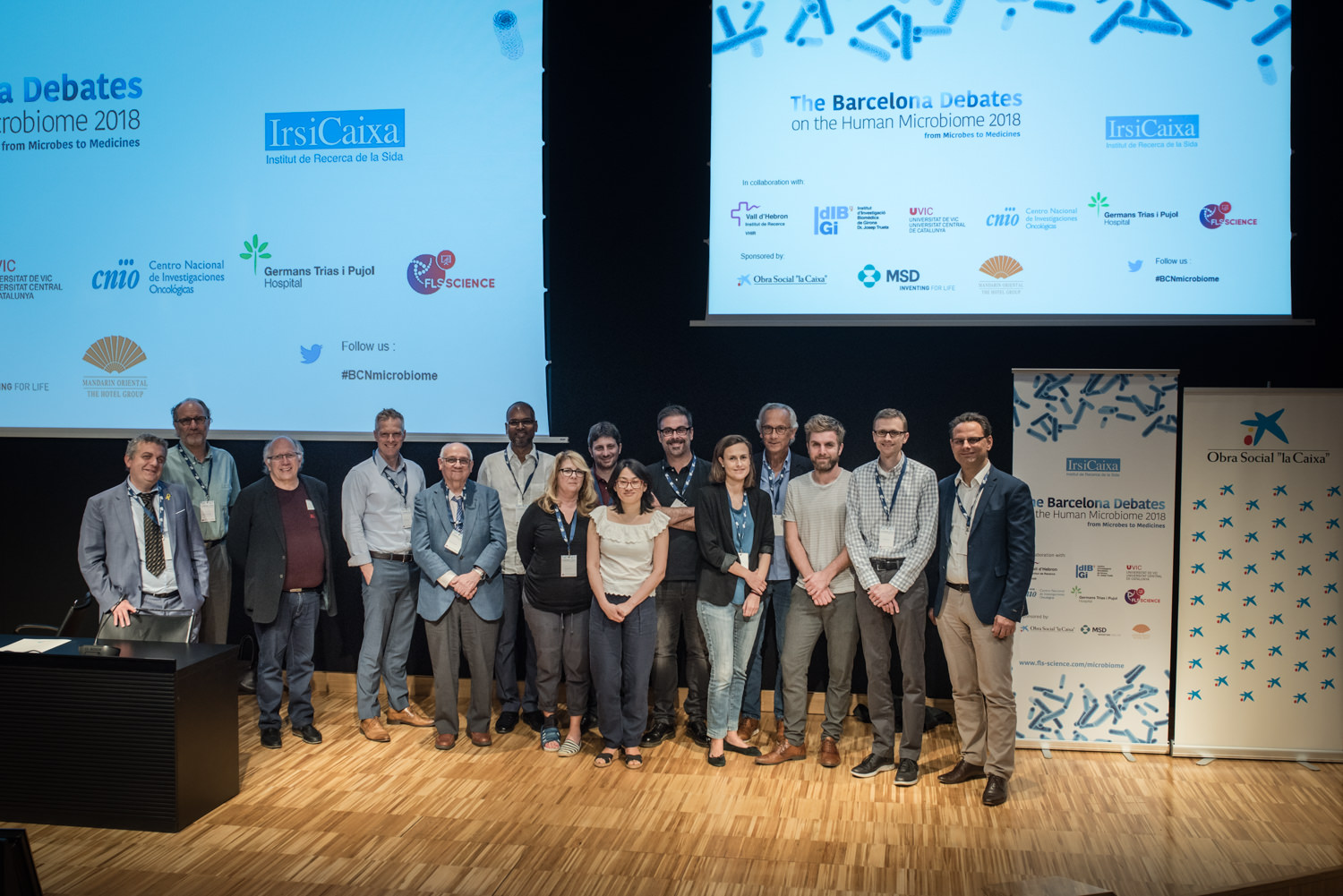 Mailing list
Subscribe to our mailing list here and stay up-to-date